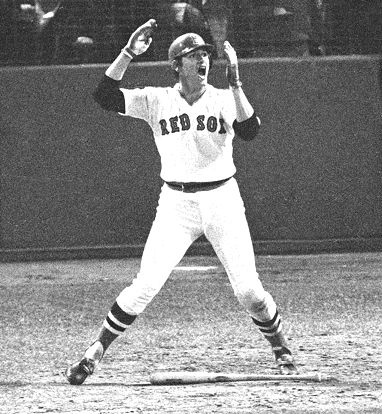 Our grandson Austin starts his Little League career tomorrow. He is playing on the Rookie League Red Sox.
Of course, this makes grandma especially happy, since she grew up in New England, rooted for those great Red Sox teams of the 60's and 70's, and joined with Red Sox nation in celebrating their World Series victories in 2004 and 2007.
To get ready for a season of following our local rookie Red Sox, tonight we watched the ESPN Classic broadcast of game six of the 1975 World Series between the Red Sox and the Reds, one of the greatest baseball games ever played. Carlton Fisk delivered the decisive blow in the bottom of the 12th, using every ounce of body english he had to keep the ball fair as it hit the foul pole above the Wall at Fenway.
Go, Red Sox!