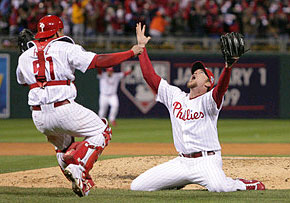 My sister from Philadelphia called last night. She just had to rub it in, didn't she?
First, the Cubs tank.
Then, the Red Sox can't finish the job.
The Phillies outlasted them all, even the Cinderella Rays. Oh well, congratulations. You folks have waited a long time too (though not 100 years).
Another long off-season for this baseball fan.